XBS International
---
WE PROMOTE THE VALUE!
ROMANIA, ITALY, ISRAEL, USA, SWITZERLAND, SPAIN, INDIA, UK
---
INTRODUCING XBS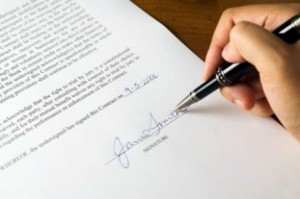 XBS is a Romanian company that provides  business solutions. It promotes companies,  products or services, organizes business events B2B, sets up of cial visits within or outside the borders, facilitates meetings with the local authorities,   nds custom solutions, and more.
---
WE OFFER:
1. Complex nancing solutions:
credits, co- nancing, European funds (including implementation), private investors, leasing, guarantees, Government funds support, etc. Our team has the experience of over 500 milion EURO successfully implemented with a rate of success of 100% accepted applications for Government funds support.
2. Increasing your sales   gure by bringing new partners on board, clients, collaborators, direct sales, or through the creation of custom sales and distribution networks in Romania or outside
3. New markets in Romania and abroad through the finds of new partners or clients. We have access to countries such as Moldova, Ukraine, Italy, Portugal, USA, Israel, Bulgaria, India, China, Middle East, etc.
4. Full consultancy through the process of opening and building your new business, saving time and money.
5. New business opportunities through: acquisition of functional businesses (safe and profitable) and investment proposals from more available sectors, which can offer a maximum outcome for your investment.
6. Custom business solutions for client/ investor/partner/company, etc.
---
HISTORY & RESULTS
XBS
In only four years we can be proud that we:
1. Commissioned over 90 million EURO signed contracts.
2. Have portfolio projects of over 5 billion EURO in Romania and abroad, in various
sectors.
3. Built partnerships between Romanian companies and brands from China with over $60 million USD in annual sales.
4. Facilitated official meetings with state presidents and Government representatives
of various different countries.
5. Organized official trips of several Romanian companies in Austria, Turkey, USA, UK,, Netherlands, Italy, China, Kurdistan, etc.
6. Hosted foreign delegations, facilitating meetings with Romanian authorities, such as
members of Parliament and mayors.
7. Organized official visits in Romania for foreign ambassadors, economic consultants,
and various state representatives.
8. Promoted foreign investments in Romania. Amongst these, we can mention the 'Cuban Opportunities' event, organized recently at the Cuban Embassy in Romania, along with Romanian ambassador in Cuba, Mr. Dumitru Preda. Another event was the 'Hungarian Business Forum', organized by the Hungarian Embassy in Bucharest as we invited over 20 Romanian companies to discover the newest opportunities in Hungary.
9. Organized a popular B2B event called "The Businessmen Evening", with the participation of over 550 business people, banks, local and international investors.
10. Co-organized "Wise Finance Coctail', dedicated to national and international
financing opportunities, at Garden Marshal Hotel.
11. Organized meetings with several Chambers of Commerce, national and international.
12. Provided custom services for foreign embassies in Romania.
13. Helped with financing and co-financing Romanian and foreign companies, leasing,
working capital, investment credits, etc.
14. Verified and evaluated many national and international companies.
15. Promoted Romanian values and deserving Romanian people all around the world.
16. Built a business portfolio of over 200 million EURO in assets such as: rental properties,hotels, factories, castles, and forestry.
17. Organized official visits of foreign investors at Romanian businesses: construction factories, pharmaceuticals, ceramics, furniture, farms, hotels – in cities such as Bucharest, Giurgiu, Buzau, Brasov, Constanta, etc.
18. Over 310.000 unique visitors on www.mihailovici.ro.
---
We are happy to provide more deta ils and references upon request.