Business Center XBS with University Politehnica of  Bucharest in Romania are pleased to invite you to the XIX edition of Businessman's Event – Romanian Innovative Evening Edition. It will take place on WEDNESDAY  November 6, at the Faculty of Mechanical Engineering and Mechatronics from  University Politehnica of  Bucharest  (UPB), starting at 18:30 to 23.00.
Click the link for INVITATION, and some of XBS Events (Video): SOA ,  UK
Free participation based ONLY on registration on phone or email:  oferte.xbs@gmail.com  ( name of participant and company, mobile, email )
Location: Splaiul Independenței 313 Street, București UPB (maps).
Limited seats: 50
Event Partners:
 Wise HR  and Training Services
 Pipera Lake Villa  ( 0% downpayment + monthly rate 1.700 euro ). For more info, please access the link VILA.
 ADEXIM   drink distribution
Let's meet researchers, technology, finance and business !
==========================================================================================
Invitatie la  "Seara Oamenilor de Afaceri – Seara Inovatiilor ",  Universitatea Politehnica Bucuresti  – in data de 6 noiembrie 2019 
Centru de Afaceri XBS impreuna cu Universitatea Politehnica Bucuresti  au deosebita placere de a va invita la a XIX -a editie a  evenimentului  "Seara  Oamenilor  de  Afaceri – Seara Inovatiilor", eveniment  care va avea loc saptamana viitoare, Miercuri  6 Noiembrie , incepand cu orele 18:30 si pana la ora 23.00 , la Facultatea de Inginerie Industriala si Robotica din cadrul Universitatii Politehnice Bucuresti ( fostul TCM )
Accesul cu masina se face din strada Splaiul Independenței 313, București, Bucuresti. Accesati linkul cu harta.  Parcarea costa 6 ron toata ziua si se plateste la intrare. Taxiurile nu platesc taxa de parcare.
INVITATIA se poate descarca acesand linkul.  Cateva din evenimentele XBS se pot vizualiza accesand linkurile  : SOA,  UK
Intrarea este libera si doar in baza inregistrarii pe telefon sau email oferte.xbs@gmail.com  ( nume participant si  firma, numar mobil, adresa de email).
Locuri limitate: 50
Parteneri eveniment :
3. ADEXIM   distributie bauturi;
Hai sa descoperim cercetatori, tehnologi, finantari si afaceri noi!
---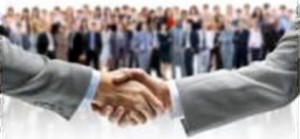 Avatajele  membrilor Centrului de Afaceri XBS pot fi citite accesand linkul BENEFICII. Daca doriti sa deveniti membru al clubului de afaceri,  va rugam descarcati si completati formularul de inregistrare ca MEMBRU .
Multumiri  colaboratorilor XBS:
MG5, WFS, Rottco, Adexim, GB Visit ROMÂNIA LTD, General asig ; IARCH – Arhitectura ,  WISE  software;  VP Holding ,  RoyalTV,  Starsoft –  special soft; Alive Capital; Avia Motor (Dealer Skoda si Seat )  Brady Trade ( Dealer Skoda ) , Ana Plaveti – Cabinet Avocatura, Bronec – Paza si protective;  Earhive – Arhivare electronic si fizica, SIR – Hotel, UNITA TURISM– HOTEL,  APLITRANS – TRANSPORTURI SI TERMOPROTECTIE,  ELTON  GRUP – LACTATE, IL TEXTILE, ECO HORTICULTURA; SCOALA  SI  FESTIVAL  DE DANS; GLACIAL PROD – drumuri si poduri, Fil construct; Fabrica de unt Elegance, Brigitte Drodt – Triarte, Marshal Hotel, HiFi Production, Ioo Alexandra –consultant comunicare si relatii publice, Magic Five